Less CS = Less CS! Charlie Sheen To Slash Denise Richards' Child Support After Seasonal Snub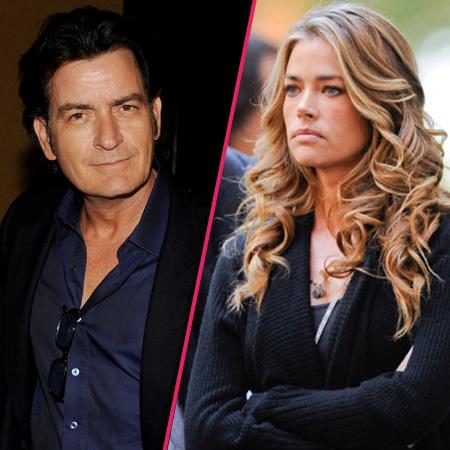 Charlie Sheen, furious at ex Denise Richards, for suggesting he forgo attending an annual holiday trip with their daughters Sam and Lola, is hitting the actress where it hurts -- her pocketbook.
The former Two and a Half Men star -- steaming after Richards, 42, made overtures to exclude him from the family vacation -- plans on seeking to pursue a significant reduction to the $55,000 a month he's shelling out to the Wild Things star in child support, according to online reports. (Sheen, instead, is planning on taking his porn starlet girlfriend Brett Rossi on a European excursion for the holidays.)
Article continues below advertisement
The actor's ace in the hole via a vis this issue is that his payment agreement was privately worked out with Richards -- NOT court ordered -- and he should be less financially liable to Richards should it pass through the system, where his visitation on holidays would be legally set in stone.
Richards has further rankled the Anger Management actor, 48, after confiscating Sam and Lola's phones to cut off communication with their father, according to reports.
As we previously reported, an angry Sheen tweeted Sunday, "The lie is over. I'm done being treated like a relative with a one-way ticket. #DuhNeese," along with an image of a baseball bat they'd been given as a wedding gift years back.
Charlie has a rough history with holidays, as he was famously arrested Christmas Day four years ago in Colorado after a domestic violence incident with ex-wife Brooke Mueller. He's unlikely to see his twin sons with Mueller, Bob and Max, as they're in the custody of her brother Scott.