Jenner Wives Smackdown! Kris Is 'Out To Get' Bruce, 'Doesn't Want Him To Be Happy,' Says His First Wife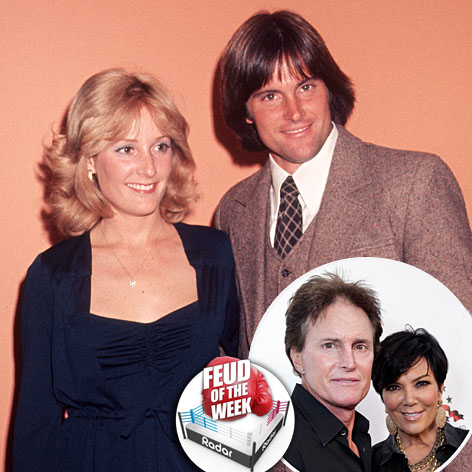 Bruce Jenner's first wife is slamming Kris Jenner, alleging she is trying to "ruin" the one-time Olympic hero by spreading rumors that he's a cross-dresser and is planning transgender surgery.
"This is a plan by Kris to destroy his life. She's not a pleasant woman. She's out to get him. She doesn't want him to be happy," Chrystie Scott told the MailOnline.
Cross-dressing rumors have dogged Jenner since Robert Kardashian's widow, Ellen, claimed she'd been told about it by Chrystie and that both Chrystie and Bruce's third wife, Kris Kardashian Jenner had "tolerated" it.
Article continues below advertisement
They Make How Much?! The 23 Highest-Paid Reality TV Stars
But Chrystie is vehemently denying she ever made that allegation.
"There was no suggestion of cross-dressing when I was with him. He's a man's man," said Chrystie.
Chystie was Chrystie Crownover when she married Jenner in 1972. They had two children - Burt, now 35, and Casey, now 33 -- and divorced in 1981.
Rumors about Jenner's sexuality boiled to the surface again this week when it was reported he was planning surgery to have his Adam's apple reduced, a procedure most often associated with transgender surgery.
GALLERY: They Really Did Say It! 50 Outrageous Kardashian Quotes
Jenner acknowledged the plan but insisted he simply didn't like the way his neck looked.
Chrystie claims Kris is behind that revelation as well.
"It's her putting out all these rumors. I don't want to speak to the press but she's the one."
Chrystie and Bruce are still occasionally in contact, she said, and she's happy he's no longer with Kris.
"It's better for everyone, especially the kids, that they're not together and she's out of his life," Chrystie said. "Hopefully they'll have more of a chance of leading more of a normal life."