It's A Blackout, Bitch: Britney Spears Being 'Shielded' From Negative Album Reviews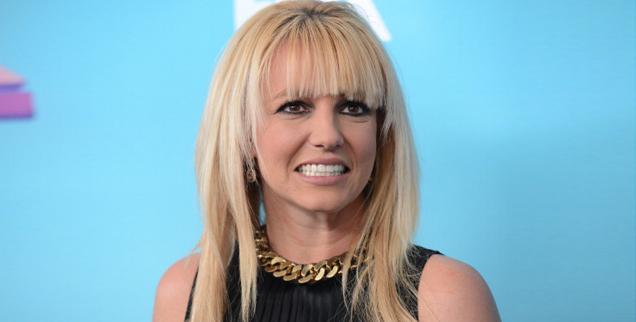 She's going to have to "Work Bitch" to find out what the reviewers are saying!
RadarOnline.com has exclusively learned that Britney Spears — on the verge of commencing her residency at Planet Hollywood in Las Vegas — is being kept in the dark about negative reviews of her latest album, titled Britney Jean.
"Britney's manager, Larry Rudolph, and father, Jamie, won't allow her to see any of the bad reviews," a source close to the situation said, noting the pair remain conservators of Spears' estate and manage both her financial affairs and daily life.
Article continues below advertisement
"Britney doesn't even have access to the internet and lives in a bubble! Her team will allow her to believe that the album is being well received. No-one wants to upset Britney. If she were to read anything negative, it could send her into a bad tailspin and both Larry and Jamie know that can't happen with her upcoming shows in Vegas about to launch."
Reviews for Britney Jean have been less than glowing: ABC News music reviewer Allan Raible gave the album a mere two stars, declaring: "I can't quite recommend Britney Jean. It's a conflicted record with too many flaws to be considered even good on the whole, but it does show some promise. Britney Spears is still very much a pop confection, but those repeated lines in "Perfume" ultimately almost save the day. For one fleeting moment, she had me smiling."
Meanwhile, the Chicago Tribune called it a "skimpy 36 minute album," which relies on T.I. and Spears younger sister Jamie Lynn to "lighten her workload." — while the Boston Globe charged, "Nowhere does "Britney Jean" sound like Britney Spears."
There is some consolation, however: The album is currently number one on iTunes — so clearly the fans are liking it!