'Generation Cryo' Star Breeanna Speicher Dishes On Cross-Country Summer Trip To Meet Her 9 Half-Siblings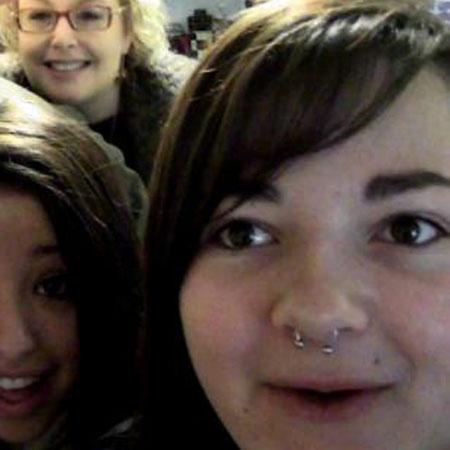 Breeanna Speicher of MTV's series Generation Cryo, opens up to this week's InTouch about meeting nine of her 15-half siblings over the summer, which led her to come to the conclusion that family's "genuinely the most important thing."
As chronicled on the program, Speicher's father is only known as #1096, an anonymous sperm donor, whose donations produced 16 children.
Speicher, who grew up with two mothers who split when she was 3, told the magazine she "never even thought about" the idea she might have other siblings until viewing a documentary on the topic.
Article continues below advertisement
She subsequently checked with the Donor Sibling Registry to find out there were more -- plenty more -- where she came from.
"It's been huge for me to be able to bond with them," Speicher, 17, told InTouch of her siblings. "We're all really artistic and well-spoken, that has to be genetics!"
"I love them so much … with them, I don't have to pretend to be anything other than who I am."
Speicher said that whether she meets the donor or not, her summer of half-siblings was "110 percent worth it.
"We respect each other's boundaries … I don't know where I'd be without my brothers and six sisters!"