Vinny Guadagnino Will Gladly Babysit Pauly D's Baby, But Doesn't Want Kids Yet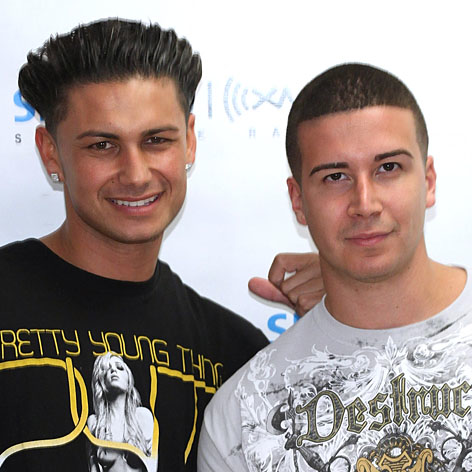 GTL... B? That's right, Vinny Guadagnino is ready to add babysitting to his "gym, tan, laundry" lifestyle after learning his Jersey Shore pal Pauly D has a daughter.
"If he ever needs me to babysit, I'm here," Vinny told RadarOnline.com at the F*CK Cancer Charity Event in New York City.
Although he's happy to take care of Pauly's offspring, he's not quite ready for fatherhood himself.
"I'm only 26. I'm not ready for kids yet.
Article continues below advertisement
"I come from a big family though, so down the road, I see myself having a family, but not right now," he revealed.
Although he's waiting to settle down, Vinny has nothing but praise for his co-star, who recently found out he's the father to a five-month-old baby girl named Amabella.
"Pauly is going to be an amazing dad. He's the hardest working guy I know," Vinny said. "She'll definitely have his swag. Pauly will keep his kid looking fresh."
He also dished that Pauly is going to be keeping a watchful eye on his baby girl, especially when it comes to dating.
"He'll be protective of her. Pauly, he's cool, but he can fight. I'd tell those guys who try to date her to be very careful," he joked.