Exclusive
'Jersey Shore' Star Pauly D 'Excited' To Finally Meet Baby Daughter Amabella This Week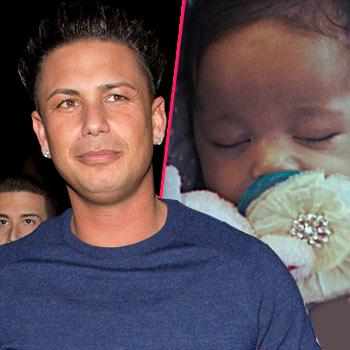 Article continues below advertisement
Sources tell RadarOnline.com that Pauly filed for full custody weeks before the story went public.
As RadarOnline.com previously reported, Pauly D revealed he and Markert had not been in a relationship, beyond a hook-up in Las Vegas in 2012.
"He wasn't exactly planning for it to happen this way," a source said, "but God works in mysterious ways."
The 33-year-old spinner revealed he is ready to step up and take responsibility.
"Sometimes in life things aren't planned and they may even scare you at first, but they end up being a blessing, that is how I feel about having a daughter," he said in a statement to RadarOnline.com. "I'm looking forward to being a parent to her."