Exclusive
So Money! Vince Vaughn Plotting 'Swingers' Reunion Sequel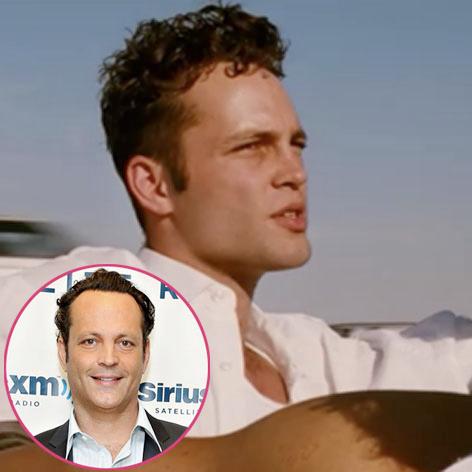 Vince Vaughn hopes to prove he's still "so money."
He wants to do a sequel to his hit 1996 movie, Swingers, about a group of hipster single actors who partied around Los Angeles during the swing dance revival, a source tells RadarOnline.com.
Vaughn is envious of how Mark Wahlberg is bringing Entourage, the HBO TV show he produced, to the big screen, the source adds -- and now wants to revive one of his own success stories.
Article continues below advertisement
"There have been previous attempts to make Swingers into a TV series in the late '90s, but they didn't fly and now, Vince sees the project as a big screen movie along the lines of The Big Chill, bringing all the main characters back and exploring what their careers are like as men in their mid-40s," the source reveals.
And of course, Vince wants co-stars Jon Favreau, Ron Livingston, and Heather Graham and the film's original producer/director, Doug Liman, on board.
But the source says the big problem of getting Swingers off the ground is Vince and Jon's rocky relationship with Liman.
"They can't make a real Swingers project without Doug involved, and he is picky and hard to work with," the source dishes.
"Jon and Doug have feuded for years, which would have to be smoothed over before they come together on an updated Swingers."
Also, Liman, who went on to direct The Bourne Identity and Mr. & Mrs. Smith, the movie on which Brad Pitt and Angelina Jolie ell in love, would have to get an offer he couldn't refuse.
"The only real thing that could convince Doug to come back for another Swingers installment would be a huge paycheck, because he spent some of his own money on the original film," the source explains.