Exclusive
Housewife Porsha Stewart Describes NeNe Leakes As 'The Sister We All Need'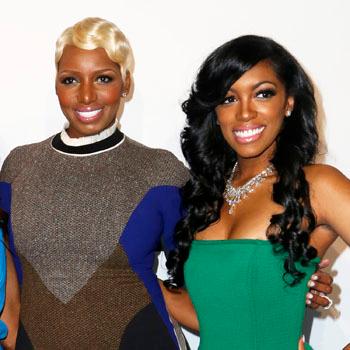 Ever since The New Normal was canceled, NeNe Leakes has returned back to her hometown and cast-mates on The Real Housewives of Atlanta — and they're thrilled to have her back.
"I'm glad to have NeNe back," Porsha Stewart told RadarOnline.com.
"I think that her success in Los Angeles was a great way for her to extend her brand, but I love her coming back to us because she's being that sister that we all need. And at this time, we're being her support system and she is getting out there and doing her thing again here in Atlanta, which is wonderful."
Article continues below advertisement
"So now she's working on a clothing line and I'm just super proud of her because people want more of NeNe," Stewart continued. "We love you acting, but we want more of whatever can come from NeNe and her fabulousness."
In fact, Stewart insists that her costars can't be effected by negatives that come along with the reality star career.
"This group is a group of strong women," she said. "We on TV go through a lot of things that everyday people go through, but we go through it times 10. So we have to step up to the job times 10."
And NeNe is handling her transition back to Atlanta just like Stewart expected.
"She's being very strong in this situation and she's refocusing and she's going to build back up," Stewart said.