Exclusive
The Check Is In The Mail? Omarosa Says Bethenny Frankel's $10k From Lost Bet Hasn't Arrived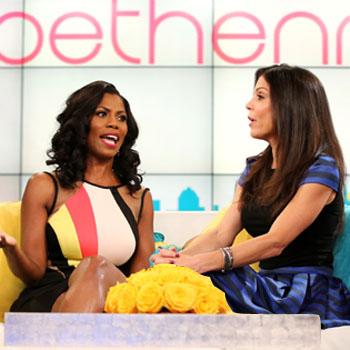 Article continues below advertisement
"Bethenny hates that she was wrong and was in no rush to write that check," a source told RadarOnline.com. "But when people began questioning if she'd ever pay up, the show was forced to fork up the cash fast."
However, the Fed-Ex number Bethenny's office gave to Omarosa to track the package doesn't work and she's not very happy.
"It's funny money," she exclusively told RadarOnline.com.
"I have no idea when it will arrive. What is the delay?"
The check is reportedly made out to Omarosa's late fiancé's charity, the Michael Clarke Duncan foundation, and Omarosa pointed out that even though Bethenny lost the bet and is handing over $10,000 she's still ending up a winner.
Speaking to RadarOnline.com from the road as she travels to give a keynote speech to teens in Virginia, Omarosa expressed her exasperation with the way Bethenny has handled the payment.
"She is using it as a tax write off but you don't get to write off a wager!"
Do you believe that the check is in the mail? Tell us in comments.