LoveGame Over: Lady Gaga & Taylor Kinney Part Ways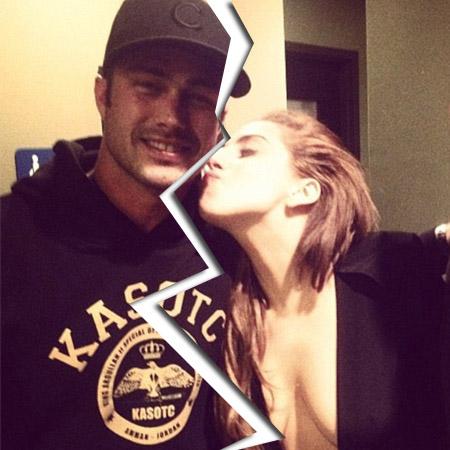 Lady Gaga and actor Taylor Kinney have broken up, RadarOnline.com has learned, after the hunk said her "insane workload" prevented their relationship from developing, and ended it.
"Taylor has told her she's married to her career and he can't deal with dating Gaga the megastar and all her obsessions and alter-egos," an insider told The UK Sun. "He loves the cool down-to-earth girl but hardly gets to see her.
Article continues below advertisement
"Gaga never stops working -- she writes songs in the shower and dreams up new outfits in her sleep."
The singer, 27, and Kinney, a 32-year-old actor from Neffville, Penn. had been "fizzling out for months," the insider said, adding that Gaga's ubiquitous entourage prevented them from getting quality time, with only a night a month to themselves, on average.
The New York native and Kinney, her co-star in her "You & I" video, might mend things later this month, the insider said.
"Gaga's hoping to meet up with Taylor when their schedules allow to talk things through, the insider said. "Taylor told her they need time apart and it's looking as if this might lead to a permanent split."
As an actor, Kinney is best known for stints on TV shows such as The Vampire Diaries, Trauma, CSI: NY, and Bones.