The Gloves Are Off! Lady Gaga Responds To Former Assistant's Lawsuit Calling Her 'Disgusting Human Being' & Herself 'The Queen Of The Universe'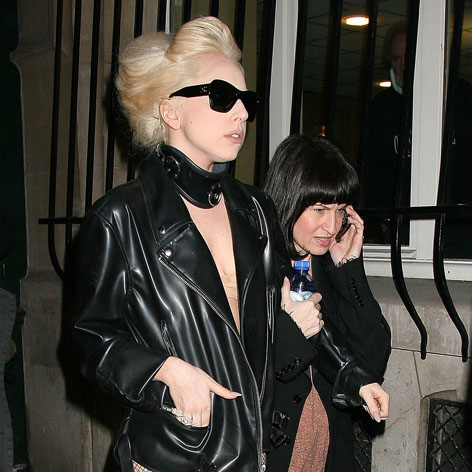 Lady Gaga isn't giving an inch in attempting to settle the lawsuit filed by her former assistant, Jennifer O'Neill.
O'Neill has claimed she is owed 7,168 hours of unpaid overtime, equaling about $393,000 based on her $75,000 a year salary.
In court documents obtained by the Mail on Sunday , the singer submitted a 200-page witness statement in which she gives her side of the story, explaining why she doesn't believe her former best friend is owed a dime in overtime.
Article continues below advertisement
"This is it: when I need you, I need you," is the way Gaga presents the job, according to the Mail, and that includes getting up in the middle of the night to help a sick Gaga in her hotel room.
"Yes, I woke her up in the middle of the night because I can't get anyone to help me. I wouldn't know how to call a doctor...if I am sick and need someone to arrange a doctor or put a cold compress on my head, I view that as work, sure."
MORE ON:
Celebrity Justice
According to the Mail, Gaga also detailed what she viewed as the many perks of the job.
Recalling a night in Paris, she wrote "We had the best time. Jennifer was there. She hung out all night with me and Terry Richardson and tons of socialites from Paris, and she had the time of her life. I am quite wonderful to everybody who works for me, and I am completely aghast to what a disgusting human being that you have become to sue me like this.
"SHE thinks she's just like the Queen of the Universe. And, you know what? She didn't want to be a slave to one, because in my work and what I do, I'm the Queen of the Universe every day."
As RadarOnline previously reported, O'Neill is claiming she even had to share a bed with her superstar boss when she became lonely during tour stops.
The case is set to begin November 4 in New York City and could have landmark repercussions for entertainment industry employees.