'I Slept With Gaga' Says Assistant Suing The Singer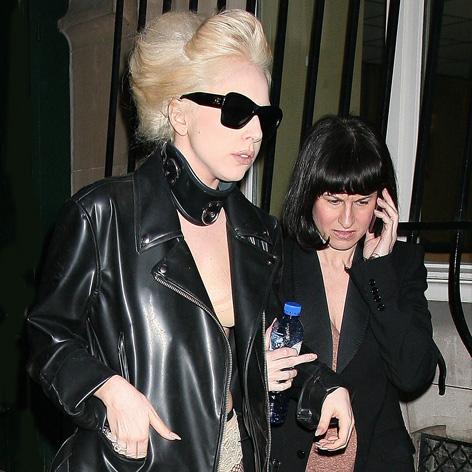 Jennifer O'Neill, the former assistant suing Lady Gaga for unpaid overtime, claims in court docs that part of her job was sleeping in the same bed as the singer!
"I was by her side virtually 24 hours a day, seven days a week," O'Neill said during a deposition, describing being on tour with Gaga in 2010. "That includes sleeping in the same bed with her. Because she did not sleep alone."
O'Neill is not claiming she had sex with Gaga, but that she was required to be at her former boss' beck and call 24/7.
Article continues below advertisement
"I felt it was required," O'Neill said of the occasional sleeping arrangement, in depositions obtained by The New York Post.
As RadarOnline.com previously reported, O'Neill is claiming that her Born This Way former boss owes her $393,000 plus damages for her work from 2009 to 2011. She was compensated $75,000 a year as Gaga's assistant.
"Unlike anybody else on that tour, I did not have my own hotel room. I was not asked if I wanted my own hotel room," O'Neill said during her July deposition.
"I had no privacy, no chance to talk to any family, no chance to talk to any friends, no chance to have sex if I wanted to have sex. There was no chance to do anything," the former assistant said under oath.
The case "illustrates that dichotomy between celebrity and assistant, between rich and poor, between those who have and those who have not, and, most of all, between the hubris of a person so enamored with her status that she considers herself above the law," wrote O'Neill's attorney Virginia Trunkes.
Gaga has denied that O'Neill was owed overtime.