Perks Of Being A Kardashian? Kylie Jenner, 16, Admits She Only Has 'Three Or Four Hours' Of School A Day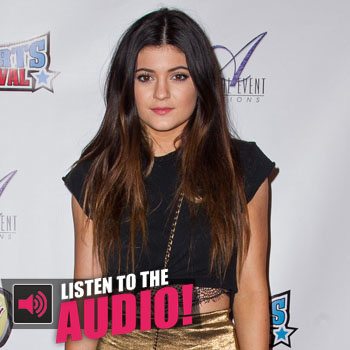 As if being homeschooled isn't perk enough, Kylie Jenner admitted on Tuesday morning that she only does three or four hours of school a day, and RadarOnline.com has her interview.
The 16-year-old highschooler called in to Ryan Seacrest's morning radio show "from school" and told the American Idol host that her day consists of a little bit of education, and a lot of work.
"How many hours of school do you go to a day?" Seacrest asked.
Article continues below advertisement
"This all played out on the reality show, but what viewers didn't see was the fights between Bruce and Kris. Bruce always wanted the girls to go to college, whereas Kris doesn't place an emphasis on education. Kris has told the girls they are only young once and they could always go back to school later. She doesn't want them to miss out on lucrative deals because they are in school."
While every state has different home schooling guidelines, most follow the rule that student attendance must be equivalent to public school student attendance — 186 days per year, at 1116 hours total.
If Kylie and Kendall are schooled for the same number of days as a regular school year, then they are falling far behind with hours, only clocking in a maximum of 744 for the year.
However, the states that actually require that home school attendance, don't actually require anyone to keep track of it, which creates a large loophole for homeschooled students.
Do you think it's fair that Kylie and Kendall, 18, only attend three or fours hours of school a day so they can focus on work opportunities? Sound off below…