Bruce & Kris Jenner Feuding Over Kendall & Kylie's Schooling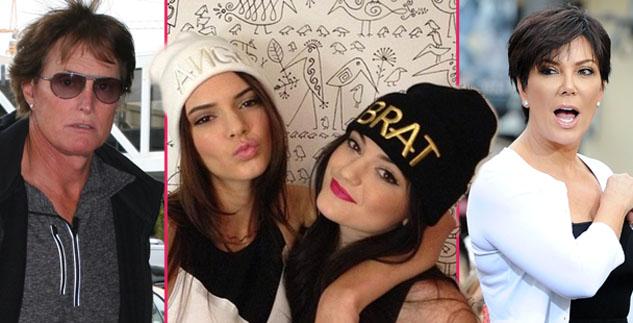 Bruce and Kris Jenner are feuding over daughter's Kendall's & Kylie's decision to drop out of high school and pursue home schooling, as the Olympic gold medalist had hoped the girls would go to college, RadarOnline.com is exclusively reporting.
Daughters Kendall, 17, and Kylie, 16 "had been attending a very elite private school until last year," a family insider told RadarOnline.com exclusively. "The girls were constantly missing school because of business commitments including promotional appearances, and photo shoots. Bruce was absolutely adamant that the girls not drop out of school in order to be home schooled.
Article continues below advertisement
"This all played out on the reality show, but what viewers didn't see was the fights between Bruce and Kris. Bruce always wanted the girls to go to college, whereas Kris doesn't place an emphasis on education. Kris has told the girls they are only young once and they could always go back to school later. She doesn't want them to miss out on lucrative deals because they are in school."
Both girls are "extremely bright and did very, very well in their private high school, until their business commitments interfered.
"It was very hard for Bruce to watch his girls struggle in school because of their careers. He feels they are missing out on normal teenage experiences such as going to football games, going to Homecoming dances," the source added.
In the end, Bruce "let Kris win this one, as he does with almost everything in their relationship," said the insider. "There is only so much he can do. It's his hope that one day soon, the girls will consider going to college because he doesn't want them to rely on their looks and fame going forward in their lives."
The Jenner starlets, in the meantime, are on track to get their high school diplomas from an online/home schooling agency. The teen queens recently scored a huge payday from endorsing OPI nail polish, for a cool $100,000 apiece.
Fun fact: Rob Kardashian and Kourtney are the ONLY offspring on the Kardashian reality television shows that have graduated from college.