Kylie Jenner Can't Remember A Time She Wasn't Famous: 'I Don't Know Any Different'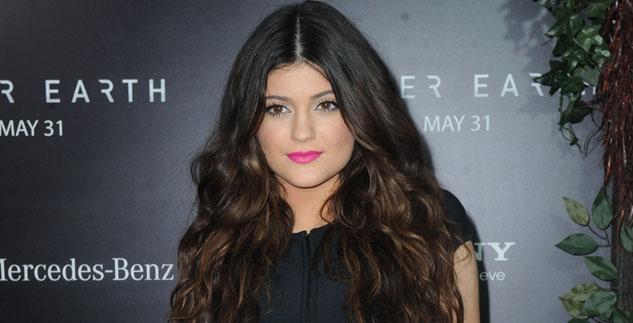 Growing up in a family surrounded by famous Kardashians, Kylie Jenner was thrust into the spotlight at a young age — so young, that the 16-year-old says she can't even remember a time when she wasn't famous!
"I don't remember how it was before I was famous because I was nine when this all started," Jenner told Us Weekly during the opening of Sugar Factory in Hollywood, Calif. on Wednesday night.
"So it's kind of like I grew up into it. It's kind of like I don't know any different."
Article continues below advertisement
A lot of things are different for Jenner.
As RadarOnline.com reported on Tuesday, Bruce and Kris Jenner's daughter admitted that while being homeschooled she only does "three or four hours" of education per day — as opposed to the usual public school attending student who does seven or eight.
"Then I usually work. I'm pretty busy all day," Jenner said.
And the Keeping Up With The Kardashians star has no plans of slowing down.
"Maybe try acting or something. I have no clue," she said of future endeavors.
They Really Did Say It! 50 Outrageous Kardashian Quotes
Jenner says being part of the Kardashian empire has been amazing. "Its brought me such great things," she said.
"I'm so grateful for everything."