Kris Jenner Cries, Confronts Daughters For Not Watching Her Failed Talk Show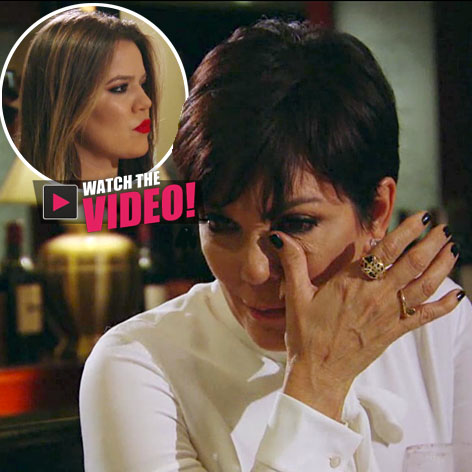 Kris Jenner pulled out her "I Do Everything For You!" card, even shedding a few tears as she confronted daughters Kourtney and Khloé Kardashian for not supporting her recent talk show effort.
It's all part of the next episode of Keeping Up with the Kardashians, and shows the three women along with Kourtney's baby daddy, Scott Disick discussing Jenner's struggling chatfest.
At that point none of them had appeared on the show -- they weren't even watching it!
Article continues below advertisement
That made Kris ever so disappointed that her family wasn't supporting her and the tears began to flow.
She even went so far as to ask Kourtney to cohost an episode!
As RadarOnline.com was the first to report, Jenner's chat show, which had been given an initial six week order by Fox, was canceled in August after that brief run.
Even an appearance by Kanye West, showing off a pic of his and Kim Kardashian's newborn daughter, Nori, could save it.