Kim Kardashian Sues YouTube Co-Founder For Leaking Kanye West Proposal Video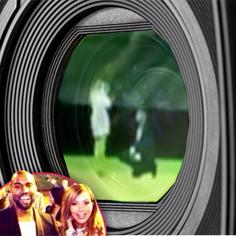 Article continues below advertisement
But Kardashian was seeing red after the video appeared online, because in the lawsuit, she alleges that Hurley signed a confidentiality agreement.
The docs state, "Hurley proceeded to try to turn the event into one starring himself broadcasting the images he knew were the property rights of someone else."
The irony is that cameras for Keeping Up With The Kardashians were present and filming the entire proposal, which will air, although West will have the final approval of it.
Kardashian is seeking unspecified damages.
Sound off in the comment section below -- do you agree with Kardashian suing Hurley?