Poor Little Rich Girl! Kate Hudson Says She 'Can't Afford' Designer Clothes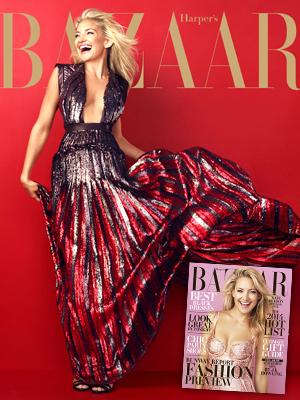 Is this the biggest lie a star has ever told? Hollywood golden girl Kate Hudson says that she doesn't live a glamorous lifestyle and all of the couture clothes she wears are borrowed because she "can't afford" to buy them!
The poor little rich girl said that she doesn't own her red carpet wardrobe, not because she doesn't want to, but because the designer duds are too pricey.
"People think we own all these dresses," Kate revealed to Harper's Bazaar's December/January about the gowns she's snapped wearing on red carpets.
Article continues below advertisement
"But we borrow them! I can't afford to buy that stuff."
Kate, 34, reportedly is worth a whopping $38 million according to Celebrity Net Worth, lives in a $5.3 million mansion in California's tony beach city the Pacific Palisades, and she also apparently raked in a whopping $7 million for her recent hit movie Bride Wars.
Goldie Hawn's daughter tried to plead poor, saying she just doesn't buy "expensive" items.
"There are certain things I splurge on, but it's very rare, especially when you have two kids and school tuition. I'm not a big high-end fashion shopper.
"I wish I could but the truth is things are just so expensive. Before Isabel Marant as a million dollars and famous, I used to go to her store in Paris and go crazy, it was so affordable."
Harper's Bazaar's December/January issue hits newsstands November 26.
Do you believe Kate can't afford to buy expensive clothes? Tell us in comments.