Drama! 'RHOA' Star Kandi Burruss Reveals How TV Host Wendy Williams Caused Her Wedding Plans To Be Halted!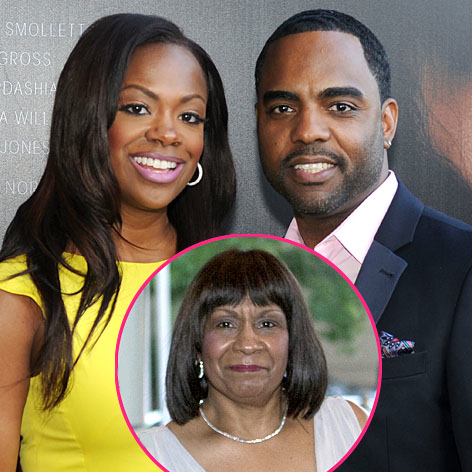 Real Housewives of Atlanta star Kandi Burruss isn't rushing down the aisle… just yet.
The reality star, who became engaged to Todd Tucker on New Year's Day earlier this year, is opening up about why her mother's lack of support halted all of the wedding planning.
"I haven't decided yet if I want something that's small and just us or if we wanted to do something bigger and invite people. What was stopping me from even planning is the fact that my mom Joyce Jones is not being supportive," the former Xscape singer told ABC News Radio, in a new interview.
Article continues below advertisement
"It's like, okay, do I really want to have a wedding and my mom may not show up or if she does show up she's going to be mean and negative? You know, you don't want the bad energy either."
The Bravolebrity said Jones has no real reason to dislike Tucker, but it all started after her mom watched daytime TV.
"I can tell you when it started," Burruss said of the rift. "Last year when Wendy Williams was commenting on our show every week and she was like, 'Tucker's an opportunist. I think he's an opportunist.' Next thing I know, my momma comes back and is like, 'Wendy said that he was an opportunist.'"
The couple first met in 2011 while shooting RHOA, where Tucker was a behind-the-scenes producer. He now appears on the show.
Despite her mom's disapproval, Burruss knows she's found a great guy in Tucker.
"I just love everything about him," she gushed. "...He's very smart. He's very intelligent. He's a leader. He's not the type that's going to try and tell me what to do, but he's great at helping guide me in a way. And I think that I need a man that's just as strong so he can deal with me because...I can be a little strong."