Exclusive
'Teen Mom 2' Star Kailyn Lowry Post-Pregnancy: Taking 6 Placenta Pills A Day And 'Exhausted'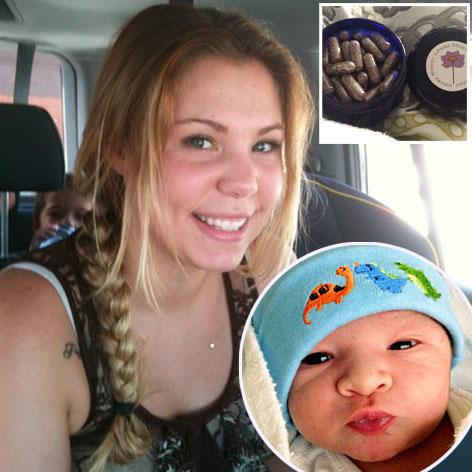 Less than a week after giving birth to her second son, Teen Mom 2 star Kailyn Lowry is already feeling the tired waves that come with being a new mom.
"Lincoln has his days and nights mixed up," a friend of Lowry's told RadarOnline.com. "And nursing on demand has been tough for her in the beginning, so she is exhausted."
Plus, Lowry isn't getting much help with the baby.
"Javi does what he can around the house, but since she's nursing, there's not much anyone can do," the friend said.
Article continues below advertisement
But despite being tired, at least Lowry doesn't have to worry about her three-year-old son Issac — from her previous relationship with Jo Rivera — getting jealous of her new son Lincoln.
"Issac is good with Lincoln," the friend said. "Issac doesn't really pay any mind to him right now."
And it will be a while before Lowry can get back to working out to help her build up her energy and lost the baby weight.
"She's not supposed to go to the gym until she is cleared by her docs," the friend explained. "So it will be a couple of weeks and then she will be in there."
But until then, Lowry does have her encapsulated placenta to eat, which as Radar previously reported, is supposed to increase her energy.
"She got her placenta pills last night and started taking them today," the friend said. "She has to take six a day until they are gone."
And with only six days under the belt as new parents, Lowry and her husband Javi Marroquin are totally in love with little Lincoln.
"Kailyn and Javi are loving every minute of having him home," the friend said.