Exclusive
Secret Behind 'Teen Mom' Kailyn Lowry's Plan To Eat Her Placenta After Giving Birth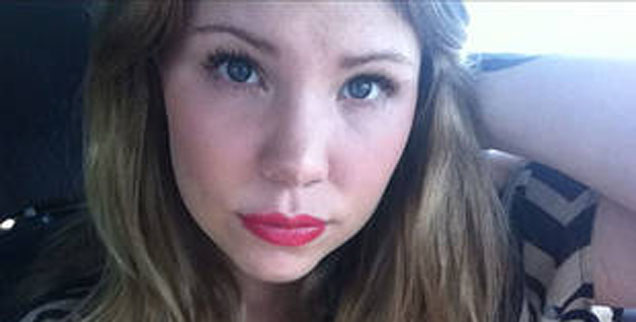 Teen Mom 2 star Kailyn Lowry, who is pregnant with her second child, revealed earlier this month that she has plans to have her placenta encapsulated and eat it after she gives birth, and RadarOnline.com has the exclusive details.
A pal close to Lowry tells Radar that the reality TV starlet will eat her placenta in an effort to help battle postpartum depression.
"Kailyn has two friends that did completely natural water births," the source told Radar.
Article continues below advertisement
"While Kailyn decided that wasn't for her, one of them did encapsulate her placenta so that got Kailyn thinking about her postpartum experience with Isaac."
PHOTOS" Kailyn & Javi's Wedding Photos!
According to the insider, Lowry doesn't want to deal with postpartum the way she did after her first pregnancy.
"She had postpartum so bad she didn't want to even get up and get dressed in the morning," the friend says.
"She didn't want to see anybody and she just had an awful time nursing, so she researched the benefits for encapsulation."
Eating the placenta pills are thought to help reduce postpartum depression.
"Taking the pills (or eating it raw) is supposed to help with balancing hormones, milk supply, increase energy and postpartum depression," the friend says.
But despite Lowry remaining optimistic about how the placenta pills will help her after her pregnancy, not all Teen Mom fans have been that supportive of her decision.
Article continues below advertisement
"Some of the reactions are just that it's gross and they wouldn't do it, that she's disgusting, et cetera," the friend revealed.
"But it doesn't really bother Kailyn. She will do anything to have a good experience after birth this time around."
The source adds, "A lot of it is people don't understand why people do it or the potential benefits of it."
But Lowry has her husband and baby daddy Javi Marroquin supporting her through the whole experience.
"Javi completely supports Kailyn doing this," the friend says. "She's explained to him how she felt after Isaac was born."
And while the father-to-be is super supportive — he won't be eating his wife's placenta too!
"He just doesn't want to try it himself, which there is no reason for him to," the friend says.
"So Kailyn just jokes about slipping placenta pills into his drink. Haha."