Exclusive
Pregnant 'Teen Mom 2' Star Kailyn Lowry's Son Isaac Doesn't Understand Why The New Baby's 'Not Out Yet'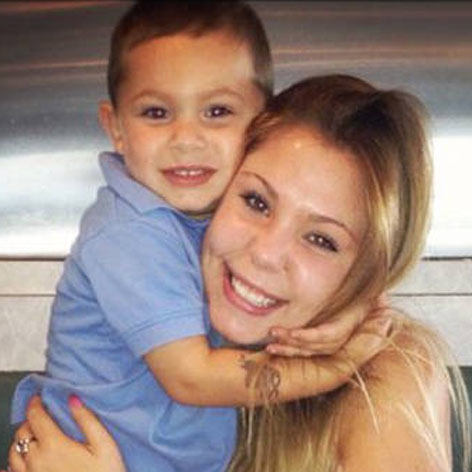 With Teen Mom 2 star Kailyn Lowry due any day now to give birth to her second child and first with her new husband Javi Marroquin, Kailyn's son Isaac is excited to have a little sibling, but there is one subject that does confuse him.
"Isaac is excited to have a sibling," a friend of Lowry's told RadarOnline.com. "He knows there's a baby in Kailyn's belly, but he doesn't understand why 'it's not out yet.'"
Article continues below advertisement
But despite his confusion, Isaac, 3, will be a good older sibling.
PHOTOS" Kailyn & Javi's Wedding Photos!
"Isaac is going to be a great big brother," the friend said. "He talks about sharing his toys and all his stuff with his new sibling."
Isaac isn't the only one excited for the baby to arrive - Lowry and Marroquin are so thrilled that they are prepping in every possible way for their new bundle.
"Kailyn and Javi have already gotten the nursery painted, put the crib together, and washed all the baby stuff," the friend said. "Kailyn has also gotten prenatal massages and is trying to rest as much as possible."
But one thing Lowry hasn't prepped for is how she plans to lose her baby weight after she gives birth.
"Kailyn doesn't have a plan right now for losing baby weight," the friend said. "She just plans to go with everything day by day."
The friend added, "She's heard nursing helps a lot - and once she's feeling up to it, she will be back in the gym."
So with all of this joy in the air, how does Lowry's ex and the father of Isaac, Jo Rivera, feel about the fact that Lowry is expecting?
"Jo hasn't said anything about her pregnancy," the friend said. "They don't talk about it, and Kailyn probably wouldn't feel comfortable if he tried to talk to her about it."