Judge Recommends Second Round Of Settlement Talks In Kardashian Legal War With Ex-Stepmom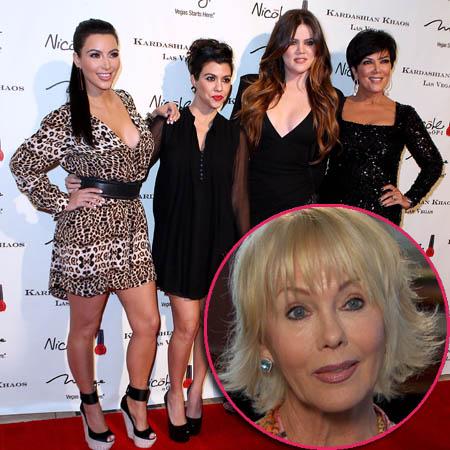 The judge overseeing the lawsuit filed by the Kardashians against their late father Robert's widow has ordered the feuding parties to a second round of settlement talks, RadarOnline.com has exclusively learned.
"The Court believes that the Settlement Conference resulted in productive dialogue towards a potential resolution and believes that a Second Settlement Conference may be warranted in this matter following certain additional proceedings," the judge wrote in documents obtained by Radar.
Article continues below advertisement
"The parties are invited to contact this Court when changed circumstances merit further settlement discussions. The parties are reminded that all discussions, were, and are, deemed to be confidential settlement communications."
Kim, Kourtney, Khloe and Rob Kardashian along with their momager Kris Jenner are suing Ellen, claiming she had no right to sell details from their father's diaries to a number of magazines.
In response, the ex-stepmom is suing them for defamation, intentionally inflicting emotional distress, a civil conspiracy to defame and the public disclosure of private facts.
The settlement talks would also impact Ellen's lawsuit.
According to a joint stipulation by lawyers representing both sides, it's revealed: "Consideration of the Los Angeles Superior Court Action affect and dictate any potential resolution of this action. The Parties and their respective counsel contend that it is imperative to any potential resolution of this Action, and would be substantially beneficial prior to any further settlement conference and/or discussions, that the Parties to both this Action and the parties to the LASC Action first be provided the time and opportunity to evaluate the LASC Action."
The next round of settlement talks are scheduled to occur in mid-January 2014.