Joe Giudice Busted AGAIN! Teresa's Troubled Husband Stopped By NJ Cops; Issued Two Tickets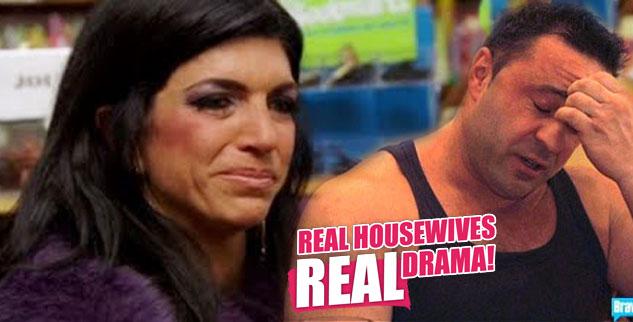 There doesn't seem to be a law or a line that Joe Giudice doesn't like breaking!
New Jersey police pulled over the legally challenged Real Housewives of New Jersey star Tuesday and issued him for two driving infractions, less than 24 hours after he was was busted for stepping out on his wife, Teresa Giudice, with ANOTHER woman!
"Giudice was operating a Maserati on Hook Mountain Road and was observed with no inspection sticker," Montville Police Capt. Rudy Applemann said, according to Montville Patch.
Article continues below advertisement
It seems like "Juicy Joe" was surprised by the inspection, which was set up by the New Jersey Division of Motor Vehicles Mobile Inspection united.
"Police Officers look for observable motor vehicle violations and overdue inspection stickers and vehicles requiring up-to-date inspection are directed to the inspection unit. They then are issued summonses from Montville for the observed violations," Appelmann said.