Striking First? With 'Vanity Fair' Exposé On The Horizon, Gwyneth Paltrow Insists She Doesn't Care What Strangers Think Of Her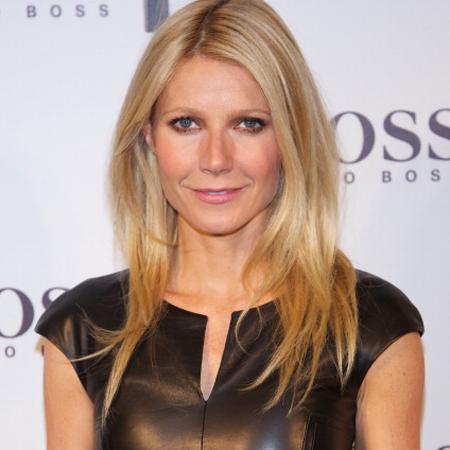 Don't think that scathing Vanity Fair piece in the works is going to rock Gwyneth Paltrow's world, as actress tells the U.K.'s Red that she's apathetic about what strangers think of her.
"This is the thing: It's like, the older I get, I realize it doesn't matter what people who don't know you think of you … it doesn't matter.
"You're wasting your energy. It's like, if your partner comes to you -- or your best friend -- and says, 'Listen, I want to talk about something you did that hurt me, or I think you could improve,' sit down and listen to what they have to say. But some friend of so-and-so's -- it's like, who gives a s**t?"
Article continues below advertisement
In the chat, Paltrow, 41, expresses her hostility toward women who don't support one another, the kind who are constantly putting their peers under a microscope.
"I personally think that the work/life balance for a woman should be exactly what she feels is right for her. And nobody else can set her time schedule. And nobody else can tell her how many hours a week she needs to devote to this, that or the other," the actress said. "F**k what anybody else says -- It doesn't matter what anyone else thinks.
"That's what we've got to let go of. That idea of 'Oh God, if I don't show up to this concert, all the other mothers are going to think I'm terrible.' Well, 'So f**king what!' If anyone is going to ask my advice, I'd say, 'Do what is right for you, and don't give a s**t what anyone else thinks."
The Royal Tenenbaums beauty tells the magazine she wants to eventually move to London for the sake of her children, Apple and Moses.
Article continues below advertisement
"I don't want them to be teenagers in LA. No way," she said. "I'm looking at this like two years, three years tops, then we will go back. It's part of my parenting philosophy that children should get the opportunity to reinvent themselves at a few points in their childhood to see where their strengths and weaknesses lie and to experience living in different cultures."
As we previously reported, Vanity Fair's inquires as to whether Paltrow cheated on husband Chris Martin have the Country Strong star on red alert for the potential blowback, as she sent an email to her pals, reportedly writing, "Vanity Fair is threatening to put me on the cover of their magazine.
"If you are asked for quotes or comments, please decline," she wrote. "Also, I recommend you, all never do this magazine again."
The full interview appears in the Dec. issue of Red (on sale Nov. 6) guest-edited by Gwyneth Paltrow and her team at goop.com. Also available in digital edition on Apple Newsstand.
For exclusive behind-the-scenes footage of Gwyneth's cover shoot, please go to Red Online.