Exclusive
Farrah Fawcett Art War: University Moves To Block Ryan O'Neal's Star Witnesses -- Jaclyn Smith, Alana Stewart & Late Actress' Son Redmond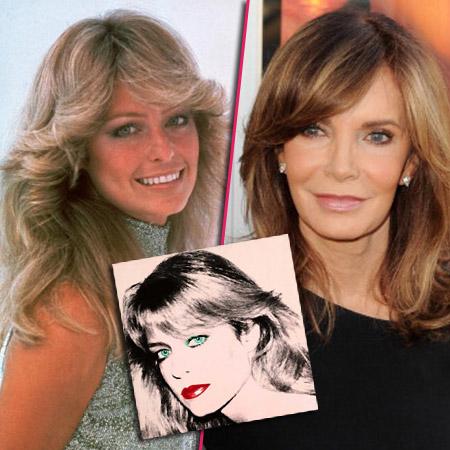 The University of Texas will go to a Los Angeles court on Friday in a last-minute bid to have Ryan O'Neal's star witnesses blocked from providing testimony in the bitter trial over a multi-million dollar Andy Warhol portrait of the late actress Farrah Fawcett.
The university filed an eleventh hour motion to exclude the witnesses, RadarOnline.com has exclusively learned, during which they argue that Fawcett's costar Jaclyn Smith, pal Alana Stewart and son Redmond were not properly disclosed in the discovery.
Article continues below advertisement
They've accused of O'Neal and his lawyers of "sandbagging" them with "gamesmanship" during the course of their contentious legal bid to recover the Warhol which it says the blonde bombshell bequeathed to it in her living trust — a document you can read here.
The lawyers also compare O'Neal's legal team to a "Tom and Jerry" cartoon or a game of "cat and mouse."
Other witnesses the university wants blocked are Jenni Weinman, Chris Japhrus, Joy Van Buren, Greg Hoddell and Sandy Gleystein.
"UT served O'Neal… requesting that O'Neal 'identify all PERSONS who have knowledge of facts that support or refute' his contention that he owns the Warhol portrait in dispute in this case," lawyers for the higher learning institution told the judge in documents obtained exclusively by RadarOnline.com.
"In response, O'Neal did not identify of the above-listed witnesses."
They added, "O'Neal clearly intends to use these witnesses to elicit testimony to support his contention that he owns the Warhol Portrait -- and yet he failed to disclose these witnesses in response to UT's very targeted interrogatory that was served at the beginning of 2012.
Article continues below advertisement
"O'Neal cannot be allowed to use this gamesmanship in discovery to his own benefit.
"O'Neal's eleventh hour disclosure, ten days before trial, precluded UT from conducting any discovery on these witnesses prior to trial, because fact discovery has closed."
RadarOnline.com was first to reveal star-studded list of witnesses who will determine whether veteran Hollywood actor O'Neal stole it or the late actress gifted it to him.
The motions will be argued Friday during the final status conference before trial.