Fangs A Lot! Madonna Buying Alcoholic Brother New Set Of Teeth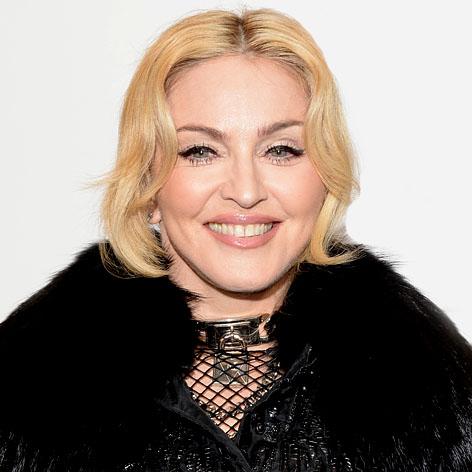 Superstar Madonna is helping her booze-plagued brother get back on his feet and has promised him a new set of teeth if he stays clean and sober!
Her big brother Martin Ciccone has led a troubled life: He's battled with substance abuse issues, been arrested for DUI, served jail tail and done multiple stints in rehab.
But now, in a candid new interview with The National ENQUIRER, Martin revealed that he and Madonna have patched up their once-contentious relationship.
Article continues below advertisement
"We're on good terms, and she's helping me out," said Martin, who works at a Hollywood rehab facility.
"She's getting me some new teeth. I'm hoping to start doing voice-over work again for cartoons and video games and get back on my feet."
It has been a rough road to sobriety for Martin. He has been arrested three times for drunk driving. The third one landed him in jail for three months after he got into an accident.
Madonna reached out and paid for him to go to rehab, he revealed.
He is grateful for his sister's generosity and is planning to "pay it forward," by trying to save his and Madonna's oldest brother, Anthony Ciccone , who has been homeless for three years.
Sleeping under bridges and drinking cheap booze from a paper bag in freezing temperatures, Anthony claims that his world famous sister doesn't care if he lives or dies.
The 56-year-old's dire situation went from bad to worse recently when he was arrested intoxicated in a church and swearing in front of children, reported the Mail Online.
"Madonna doesn't give a s**t if I'm dead or alive. She lives in her own world," Ciccone angrily told the Mail in March.
But Martin insists that's not true, saying: "She wants to help him, but he doesn't help himself."