Dog The Bounty Hunter's Wife Beth Chapman Exonerated In Teen's Verbal Harassment Accusation Case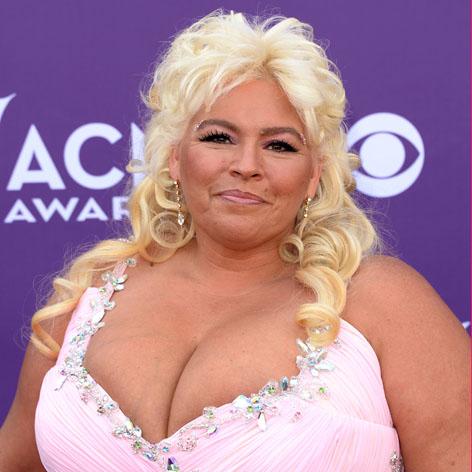 The District Attorney's Office in Colorado Springs has dismissed harassment accusations made by a teenage girl against Beth Chapman, wife of Duane "The Bounty Hunter" Chapman, RadarOnline.com has learned.
The case stems from July 10, when Chapman, her husband, and family were on vacation at Monument Lake in Monument, CO, and the teen and a male driver sped by, nearly running over Beth.
The result of this incident was a verbal exchange, which ended up escalating to a charge of verbal harassment against Beth Chapman, after the teen reported Chapman to the local police.
Article continues below advertisement
"The District Attorney's Office in Colorado Springs has dismissed the Harassment Accusation against Beth Chapman. From the onset of this matter, Ms. Chapman, who cooperated with the District Attorney's Office, has been resolute about her innocence of any criminal wrongdoing.
"Beth Chapman will always aggressively protect her family. The dismissal of the misdemeanor charges is welcomed and appropriate," Chapman's lawyer, Gary Lozow, of Foster Graham Milstein & Calisher LLP, said in a statement.
At the time of the incident, an arrest warrant was issued for Beth after SHE was nearly run over by the teenager.
"It's outrageous that police resources would be wasted on such a ridiculous incident," Beth told RadarOnline.com exclusively of the incident on July 10.
What's more, one person involved had a gun that was plainly visible to Beth, while her children were in the immediate area.
"This guy came over to me while I was out of my car and started saying, 'We're big fans and we want autographs and photos,'" Beth told RadarOnline.com. "I wanted him to get away because as he was talking to me he had one hand on his firearm. I called Duane because the guy had a gun. (See the photo of the gun at the bottom of this post)
MORE ON:
Celebrity Justice
"Duane was down at the lake fishing. He came up and told them to get out of here. We then called the cops on the guy with the gun, gathered our stuff and split. We aren't going to have our kids someplace where there are firearms."