Manzo Vs. Manzo: 'RHONJ' Feuding Sisters Dina & Caroline Will Make Up, OFF Camera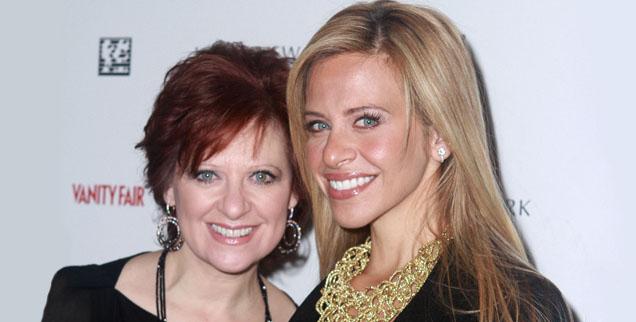 Hope may not be lost for estranged sisters Caroline and Dina Manzo, but they're not planning to end their feud on television.
Despite the deep rift, Dina is hopeful about reconciling with her sister –- off camera -- and doesn't deny that being on Real Housewives of New Jersey together had taken its toll on their relationship.
"I'm not gonna lie. I think this world of, I don't want to call it entertainment, but the fame of it all has affected both of us in different ways," Dina told North Jersey's The Record.
Article continues below advertisement
"15 minutes come and go. And I understand we may be stretching it here and there. But at the end of the day, after all that is done, we're gonna see through it all. I love my family. I always will. There's distance right now, and we'll fix that off camera," Dina added.
Dina went on to admit she was aware that Caroline had already agreed to leave RHONJ to film her own spinoff pilot for Bravo when she agreed to return.
"All I could say is that everybody's on their journey in life, and it doesn't mean anyone is any better than anybody else, but we're in different places. So, sometimes it's better to keep your distance while you're working through some stuff," Dina said.
As RadarOnline.com previously reported, Caroline implied she and her sister have kissed — but certainly haven't made up.
"My sister — I'll kiss her hello. It's just that we're not like friends right now," Caroline told Andy Cohen during Watch What Happens Live in June.
When Andy pressed Caroline about her sisterly rift, and she said she wished people would "get over it."
"It is what it is. It's not going to change. I can't do anything about it, so let it go now," Caroline snapped.