Dina Lohan DUI Hearing: Judges Orders Her To Take Psyche Evaluation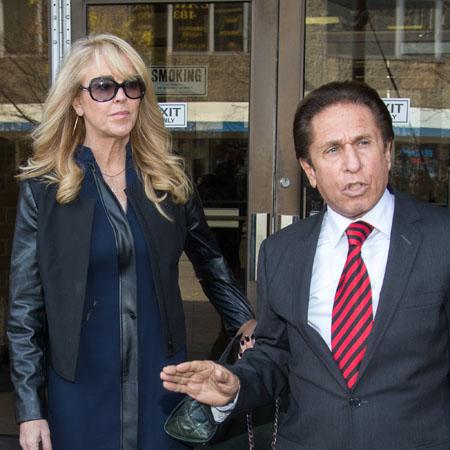 Dina Lohan is not getting out of her legal troubles as easily as her daughter usually does after her own DUI arrest.
Lindsay Lohan's mom, 51, appeared in a New York court on Thursday, looking demure and serious in a blue dress, where the judge ordered her to undergo a psychiatric independent treatment evaluation and he "referred her to a community service program, saying volunteering could help her case," according to Newsday.com .
Article continues below advertisement
Her comical attorney, Mark Heller, appeared with her and spoke to reporters after the hearing, saying he offered to show the judge a report that said Dina "was free of any alcohol or substance issues" and that her record was so clean she had "never, ever in her life even been issued a parking ticket."
She was arrested in September had a blood alcohol content of .20 when tested by cops.
The criminal court clerk's office said that a report with that information was not in Dina's file.
Heller also said the judge would be treating his famous client "in an even handed manner."
Heller previously blamed the media attention and paparazzi for Dina's arrest, despite the fact that no cameras were following her or caught her arrest on film.
On Thursday Dina only said "Happy Thanksgiving, everybody," as she and Heller left the courthouse in a chauffeured Rolls Royce.
Her attorney said they were looking forward to an "appropriate conclusion" to her case in the new year.