PlayStation 4 User Strips Passed-Out Wife Naked, With Cyberspace Watching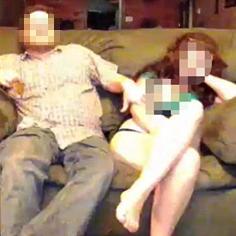 File this in the "What were they thinking?" bin.
A Playstation 4 user quickly took the new interactive features of the console right into the gutter via the Playroom, a feature that uses a service called Twitch TV to enable users to broadcast to one another.
The man, who goes under the username Darckobra, stripped his passed-out wife first to her bra, then naked, as a network of gamers watched on, Game Revolution reported.
Article continues below advertisement
Twitch TV subsequently banned Darckobra for terms of service, and Game Revolution speculates significant policy changes could be in order as result of the incident.
Twitch TV subsequently tweeted: "FYI: We continue to moderate according to our Terms of Service. Non-gaming content is not allowed. Non-gaming content (c): If using PS4 Playroom, the content must be about games or gaming and within our ToS. Thanks for understanding."