Exclusive
Brooke Mueller Hires Around-The-Clock Security: 'Dangerous' Charlie Sheen Has 'Connections To Cause Me Physical Harm'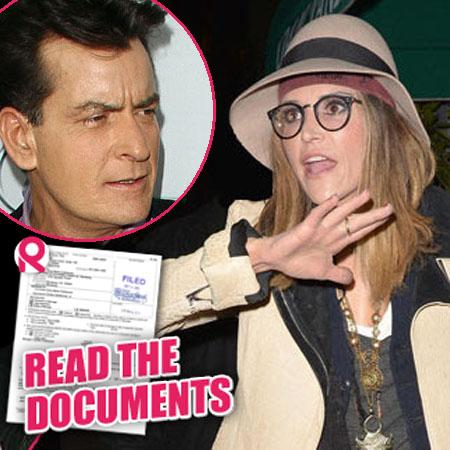 The ex-wife of Charlie Sheen is so frightened of the actor's "connections" — whom she believes could cause her "physical and emotional harm" — that she's hired around-the-clock security, RadarOnline.com has learned.
"I am extremely scared of petitioner (Sheen)," Brooke Mueller pleaded with a judge on Monday in an unsuccessful attempt to obtain a restraining order against the Hollywood star.
Article continues below advertisement
"He does not respect Court orders and he has stated that he has authorized security guards to take the children out of my home regardless of what orders are in place," she added. "I am very scared of what else he may do. He is capable of anything."
The mother of Sheen's two twin sons, Bob and Max, four, also recounted how the Anger Management star had boasted "on several different occasions that he has certain law enforcement officers in his back pocket who will do whatever he wants."
She added, "I believe the Petitioner (Sheen) is a very dangerous man. Petitioner has a lot of connection with people willing to do his dirty business."
Mueller — who claims to have been sober for seven months — also told the judge: "I have not been alone since hearing Petitioner's threats as I am fearful that Petitioner will come after me or send someone after me to hurt me. I have hired security guards to stay me commencing (last) Friday."
Article continues below advertisement
The bitter custody fight between Sheen and Mueller ignited on Halloween, when the ex-Two and a Half Men star posted a rant online, calling out the process that has engulfed his twins as "an abhorrent d**k dance that has NOTHING to do protecting any child."
Sheen wrote that DCFS workers had been "swayed by the evil and pathetic über loser wh*re that calls herself Brooke" and promising "there will be a reckoning" and "a whirlwind."
In response, ex-reality star Mueller tried to have Sheen barred from going within 100 yards of her, however a judge refused to issue the order and instead set a hearing for next month, where the rehabbed socialite will have to make her case in person.