Exclusive
Bethenny Frankel 'Faking Fights And Controversies' To Drum Up Ratings For Her Talk Show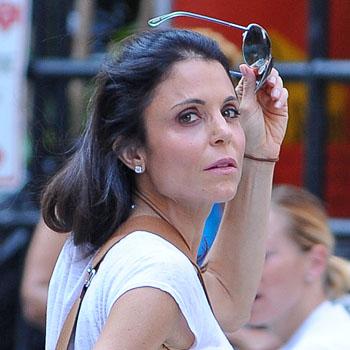 Bethenny Frankel's desperate ratings have caused her to take drastic measures and RadarOnline.com has exclusively learned that she's begging guest to come on her talk show and that she's faking fights and controversies in order to drum up viewers.
"She's resorted to having her friends ask celebrities that they know come on the show lately," a source said about the people that have been booked on Bethenny for an appearance.
Article continues below advertisement
"And once the guests show up they find out that everything is manufactured."
According to the insider, the entire production is "fake" and contrived.
"All shows have a 'pre-interview' for guests where they talk about what Bethenny is going to say to them and then how they should respond. It's basically a dry run for the show, but the guests say the pre-interview is totally fake. Bethenny has apparently started ambushing guests trying to start fights."
Another major problem is the one topic that Bethenny can't stop talking about – sex!
"So many shows end up a talk about sex and people are unhappy about that," the insider told RadarOnline.com.
Shockingly, the source said staff is griping about her frank talk.
"One producer was furious and said 'I don't know what her obsession is with sex, but maybe she's not getting any so that's why she has to keep talking about it.'"
As RadarOnline.com previously reported, Bethenny has been #14 in the talk show ratings, a huge blow to the Ellen DeGeneres production and the source said the show is struggling.
"Bethenny is desperate and fake and it is really starting to show."