'The Walking Dead' EXPOSED: See The Stars' Secret Nude Photos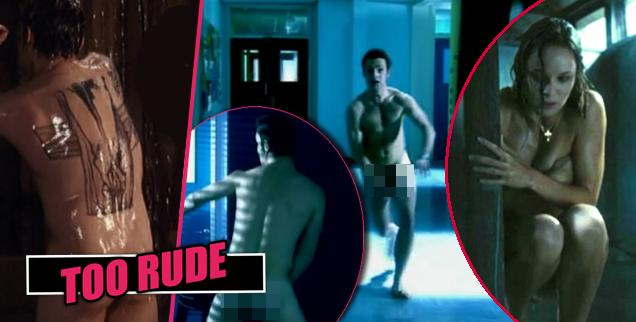 Before they were walking dead, they were naked as the day they were born! Several stars of AMC's smash hit show The Walking Dead shed their clothes on-screen before making it big. It's your favorite TV stars as you've never seen them before, and RadarOnline.com has the pics!
British actor Andrew Lincoln has won over American audiences with his portrayal of sheriff Rick Grimes. And while blood-spattered khakis are his everyday on-set uniform now, he's used to wearing a whole lot less on screen. Lincoln bared all -- front and back -- for a scene on British series This Life in 1997. Not too long after, he landed a recurring role on another sitcom, "Teachers," and took off his pants and top for several scenes there, too. He even wore a red pair of women's panties in one memorable scene!
Article continues below advertisement
But he's not the only Walking Dead hunk who's dared to bare. Co-star Norman Reedus, who plays Daryl Dixon on the show, filmed a steamy shower scene with co-star Sean Patrick Flannery for 1999's Boondock Saints II: All Saints Day. He's since confirmed he didn't use a body double, laughing, "The extra-wide white one? That was mine." The film's director Troy Duffy explained, "It's an independent film … we couldn't afford body doubles."
What about the Walking Dead women? Actress Laura Cohan, who plays farmer's daughter Maggie Greene on the show, was doing stripteases before she was killing zombies, taking off her top and dancing for her co-star in Van Wilder 2: The Rise of Taj in 2006.
And Sarah Wayne Callies, who plays the wife, Lori, of Lincoln's Sheriff Grimes, has a nearly nude scene as well, in the 2007 horror flick Whisper.
The show's sky-high ratings ensure that the stars of The Walking Dead won't have to go back to their body-baring days any time soon. But for now, take a look at what they're hiding beneath their dirty, dusty, bloody biter-hunting uniforms.