You Can't Hide! Underage Kendall & Kylie Jenner Caught Hitting Up Sex-Themed Hollywood Nightclub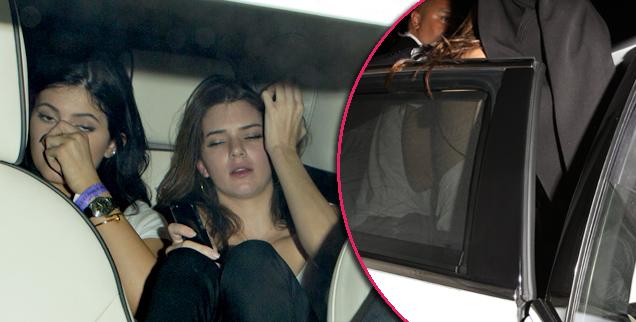 Lacking parental influence?
In the wake of mom and dad Kris and Bruce Jenner's shock separation announcement, 16-year-old Kylie and 17-year-old Kendall Jenner have decided to paint the town red -- at a 21-and-over nightclub in West Hollywood, Calif., which bills itself as "one of the most fashionable and exclusive clubs" in town.
The problem (beyond the teenagers apparently breaking the law to attend the Vignette Lounge): The club features "Wax Rabbit" on Tuesdays, touted as "a new, voyeuristic, hip hop and nudity nightclub experience."
Article continues below advertisement
The Dept. of Alcoholic Beverage Control in Los Angeles has already indicated it is considering launching an investigation.
The teenager's sisters' partner, Scott Disick, was with them at the venue and the trio were caught on video trying to leave out a side door. Watch it below.
youtube=https://www.youtube.com/watch?v=mshM7NvUYuc&w=420&h=315
If this photo is any indication, Kendall and Kylie seemed to have a good time!