The New Frank Abagnale Jr.: Boy, 9, Successfully Sneaks Onto Vegas-Bound Flight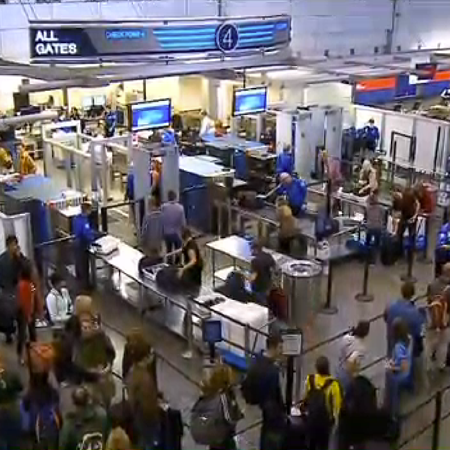 In a twist reminiscent of The Hangover films, a precocious 9-year-old from Minnesota bypassed security and successfully boarded a Las Vegas-bound Delta flight, Metropolitan Airports Commission spokesman Patrick Hogan said Sunday.
The incident, which took place last Thursday at Minneapolis-St. Paul International Airport on Delta Flight 1651, an 11:15 a.m. flight, Hogan said.
Hogan said flight attendants picked up on the discrepancy and contacted Las Vegas police, who took the boy when the plane landed and placed him with child protection services. When police in Minnesota visited the child's parents, they remarked they "hadn't seen much of him today."
Article continues below advertisement
The boy was slated to return home, Hogan said.
Transportation Security Agency, asked about the incident by Minnesota CBS affiliate WCCO, said that the federal government shutdown has reduced the amount of staff they have on due to furloughed employees.
TSA officials said that "the child was screened along with all other passengers to ensure that he was not a threat to the aircraft," and that they're "investigating whether we should reconfigure barriers to prevent another incident like this one."