Shocking Truce! Brandi Glanville Declares That LeAnn Rimes & Ex Hubby 'Parent Just Fine'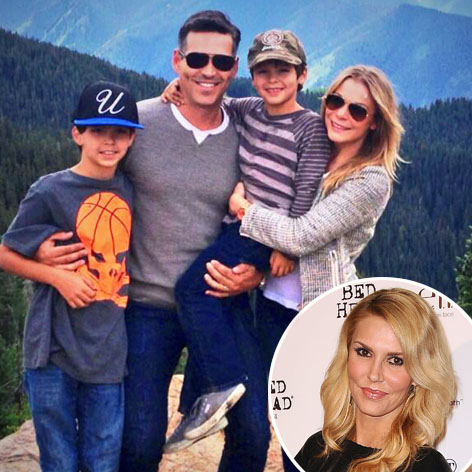 Who knew this day would ever come? Brandi Glanville has been sworn enemies with LeAnn Rimes ever since the country singer stole away her husband and has slammed her for writing about her stepsons, but in a strange twist she is actually now defending Eddie Cibrian's wife.
The Real Housewives of Beverly Hills star has fumed over Twitter about LeAnn's frequent posts about her "bonus sons" but she has changed her tune and is singing the praises of her children's stepmother.
Article continues below advertisement
"Cant they raise the kids all together and be nice I dont understand all the caddy crap the kids suffer," one person wrote to Brandi and instead of ignoring them or slamming LeAnn she defended them immediately.
"My kids do not suffer they are happy spoiled and wonderful. EC&I co parent just fine. Please don't talk about my kids," the 41-year-old reality star wrote.
This is a long way from the bitter feuds the two women have over the children, everything from not getting phone calls answered to the kids singing LeAnn's songs.
How long do you think the truce will last? Tell us in comments.