Mother Of Twisted Killer Scott Peterson Dies… WITHOUT Visiting Her Evil Son One Final Time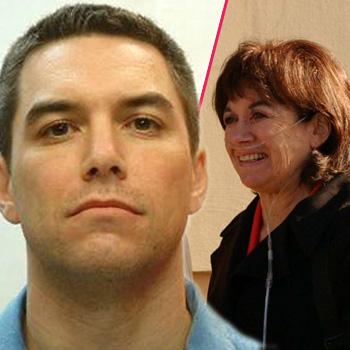 Convicted coldblooded killer Scott Peterson -- on death row in San Quentin, Calif. -- is mourning the death of his mother, RadarOnline.com has exclusively learned.
Jackie Peterson, who stood by her evil son during his trial, died earlier this month aged 70, multiple sources close to the family confirmed.
She had been battling cancer.
"Jackie's death has not been announced publicly," the insider said. "The family does not want the notoriety that will come with it."
Article continues below advertisement
Jackie had battled respiratory problems for years and was on oxygen during her son's notorious trial.
Her husband, Scott's father Lee, recently brought her home from the hospital so he could care for her in her dying days, the source said.
Peterson, 40, has been on death row for seven years since being convicted of killing his pregnant 27-year-old wife and their unborn son Conner on Christmas Eve 2002.
He pleaded not guilty to the murders and has never revealed what happened before he dumped Laci's body in the waters of the San Francisco Bay.
It's understood Jackie was not able to visit her son behind bars before her death.
Last year, the National ENQUIRER spoke to a family fried who blamed Peterson's mother's health battle on her twisted son.
The friend said: "This is all Scott's fault. Scott's arrest took such a toll on Jackie's health – it's no wonder she's so sick. This whole situation is literally killing her.
"I know she's hopeful the appeal will go through and she'll live long enough to see her son set free, but that's not likely to happen."
Peterson is currently appealing his conviction.