'Real Housewives of New Jersey' Star Lauren Manzo Gets Breast Reduction, Goes From Size 'G' To 'C' Cup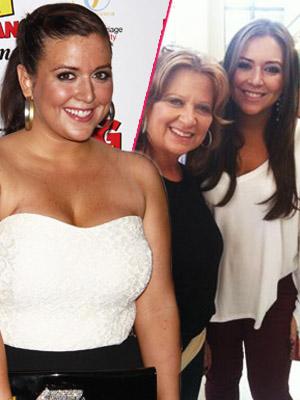 Lauren Manzo has gone under the knife once again, RadarOnline.com is reporting.
Lauren, the daughter of The Real Housewives of New Jersey star Caroline Manzo, took to Twitter to confirm that she has gotten a breast reduction.
"So now you know! I had a breast reduction from @dr_zubowski and I couldn't be happier- he was beyond incredible to me & I LOVE my new boobs!" Lauren wrote on Oct. 20. "He was beyond incredible to me, and I LOVE my new boobs!"
Article continues below advertisement
Lauren revealed she went from a size G to C cup.
Later, RHONJ star Melissa Gorga chimed in on Twitter about the plastic surgery.
"And they feel amazing..... Xoxo," Melissa quipped.
Lauren has shared her weight loss struggles on RHONJ, admitting at her heaviest, she weighed 185 pounds.
In September 2011, she decided to get lap-band surgery, in which a silicone band is placed around the top part of the stomach to control food consumption.
"Something wasn't right with me," Lauren told US magazine of her mentality prior to going in for the procedure. "I was depressed."
Now, she's happier in her own skin.
"Getting the lap band was the best thing I've ever done in my life," Lauren said. "When I first got it, I didn't want to tell anybody. So many fans related to my struggle, I didn't want to feel like I was letting them down."