Exclusive
Revealed! Kathy Wakile Only Returning To RHONJ Because Bravo 'Wanted' Her Sister Rosie Pierri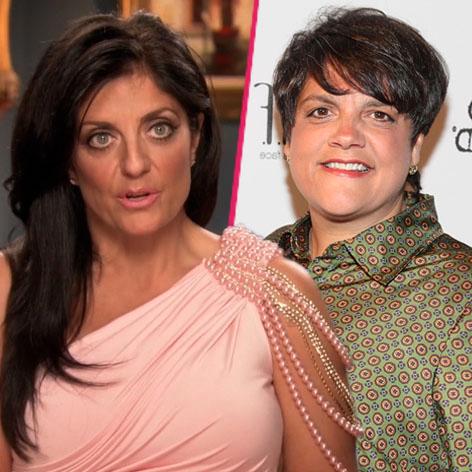 Kathy Wakile is only returning to The Real Housewives of New Jersey because Bravo producers wanted her sister Rosie Pierri to come back to the franchise for the next season.
"Kathy is not a housewife anymore," an insider tells RadarOnline.com.
"They wanted Rosie, not Kathy. Rosie would never sign a contract without Kathy. So what they did was they made them split a contract."
Kathy's housewife status has since been demoted to a minor role while Rosie will be stepping up and getting more airtime.
Article continues below advertisement
"They are 'friends of the housewives' with a split contract," the inside says. "Trust me, you aren't going to be seeing too much of Kathy next season. They only got her to get to Rosie."
Of course, this didn't settle with Kathy too well.
"Oh my god, I heard she pulled some tantrum," the insider says. "Pulled a tantrum!"
But Bravo had their sights set on Rosie, possibly because of the dynamic conversations she carried on with Teresa Giudice's husband Joe Giudice on screen this past season.
"They like the combo, her and Joe Giudice," the insider says.
Rosie's outspoken ways also possibly helped her nab a more serious spot.
"Did you ever go to school and there's like a control kid in school?" the insider says. "She reminds me of that and they exploit that. They love this s***."
Plus, Rosie's sexual preferences might have been an added bonus.
"Bravo is a gay network and that's cool," the insider says. "And she's like the gay person on housewives. There's no question about it."
So, the insider concludes, "People think she's funny… getting completely drunk… sometimes it can get a little perverted and a little crazy. That's Bravo."