Owen Wilson's Married Baby Mama Drama: Her Father-In-Law Slams Her, Declares This 'Isn't The Right Way To Behave'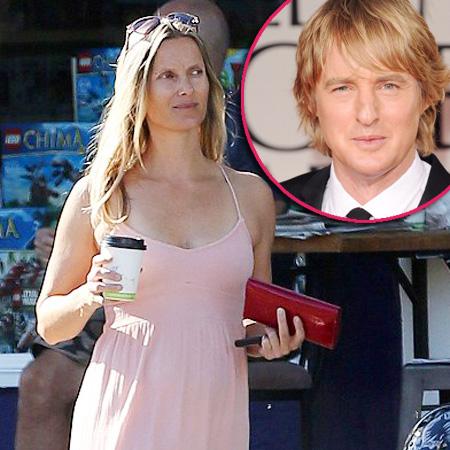 Owen Wilson's married baby mama-to-be broke the news to him that he was going to be a father again in May but she kept her scandalous pregnancy a secret from her husband's family.
The bombshell news reported by The National Enquirer and Star magazine that Caroline Lindqvist, 41, is expecting the Wedding Crashers star's second child and she filed for divorce from her husband, Beverly Hills plastic surgeon Dr. Ritu Chopra, was a shock to her father-in-law.
Article continues below advertisement
"I am very surprised because I didn't know that she was pregnant with Owen Wilson's child," Jadgish Chopra told MailOnline.
Lindqvist is not yet divorced from Ritu, and his father said he doesn't approve of her behavior.
"We welcomed Caroline into our home and she seemed very gracious and very nice. You want to like your son's wife and we tried very hard with Caroline," he told the website.
"We are Hindu, but don't practice the religion, although I feel very strongly towards the union of marriage. Ritu and Caroline were on/off for the last year and had a few problems in their relationship, but he didn't tell us too much about what was going on.
"This will certainly hurt Ritu's feelings, but I don't think this will devastate him. He will definitely carry on regardless."
Lindqvist and Chopra have been separated for more than a year, and his father says he is "disappointed and sad" with her, admonishing her actions by saying this "'isn't the right way to behave."
He says that she will be bearing a scarlet letter for the scandalous pregnancy with Wilson, 44.
"My son's reputation certainly won't be ruined, but hers will."
As RadarOnline.com previously reported, Ritu was stunned to learn of his estranged wife's child-to-be with the actor.
"Ritu was completely blindsided by the news of Caroline's pregnancy," the source said.
This will be the second child for Wilson and the first for Lindqvist.