New Stalker Fears For Frances Bean Cobain, As Nirvana Singer's Daughter Ramps Up Private Security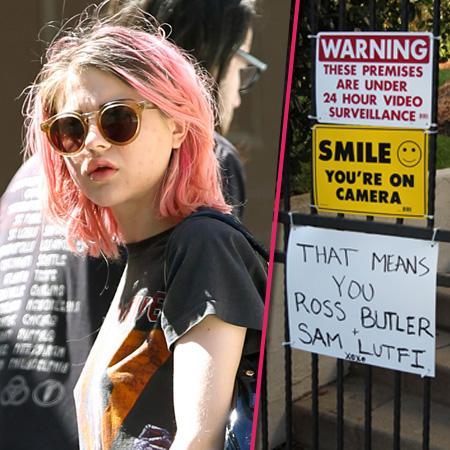 Frances Bean Cobain has turned her Hollywood Hills home into an airtight fortress following the anniversary of a scary stalker-related incident, and we've got all the details for you right here on RadarOnline.com.
"They have really ramped up security, as well as the aggressive signs, there's a security guy sat outside in a car videotaping anyone that comes near the house," an eyewitness told RadarOnline.com. Outside the home, a number of signs warn passerbys they're being filmed.
Article continues below advertisement
The 21-year-old daughter of grunge icon Kurt Cobain and pop culture train wreck Courtney Love has opted for the extra security a year after a 22-year-old man named Marc James Franco was arrested, accused of breaking into the house. (Franco in March was found unfit for trial following a psychiatric evaluation.)
While she was not home, a terrified Frances Bean relayed the chilling details on her Twitter page following the Oct. 13, 2012 incident.
"He was lying in wait and had the intention to kill my fiancé and potentially me," she wrote. "The intruder wrote my fiancés first and last name out in his journal with the words 'Kill' circled and pointing to his name."