Michelle Rodriguez Says She's 'Gone Both Ways'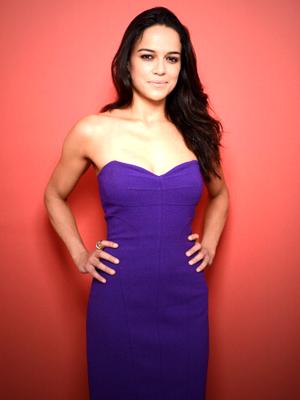 Michelle Rodriguez admits she's bisexual in a new interview, putting to rest years of rumors regarding her sexuality.
The 35-year-old Machete Kills beauty opens up to EW about the lesbian rumors that have followed her through her career, spurring speculation over her love life.
"I've never walked the carpet with anyone, so they wonder: What does she do with her vagina? Plus, I play a butchy girl all the time, so they assume I'm a lesbo … they're not too far off.
Article continues below advertisement
"I've gone both ways. I do as I please. I am too f***ing curious to sit here and not try when I can.
Michelle said that while "men are intriguing, so are chicks."