Exclusive
'Love & Hip Hop' Star Stevie J Owes A Staggering $1.28 Million In Unpaid Child Support For 2 Kids With Ex-Girlfriend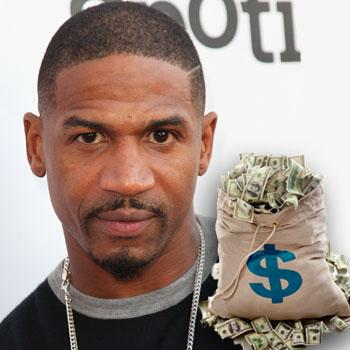 Article continues below advertisement
Read The Warrant For The Arrest
In 2010 an arrest warrant was issued to Stevie J. with the New York City Police Department because of the owed money, stating: "YOU ARE THEREFORE COMMANDED forthwith to arrest Steven A Jordan, and bring said person before this Court to be dealt with according to law."
That arrest warrant was later discharged without payment.
Bennett, a former music exec who helped Stevie with his music career, is repped by Sibrena Stowe de Fernandez, who tells RadarOnline.com that they have contracted Project Child Support, an organization spearheaded by Kai D. Patterson, who is the CEO of Bounty Alert and Founder of the Custodial Support Foundation to uncover and collect Stevie's assets, including any and all companies that may be used as a financial shelter.
MORE ON:
Celebrity Justice
"Under the 1992 Child Support Recovery Act, it is a crime to leave a state owing more than $10,000 in unpaid child support arrears for more than 2 years. Mr. Jordan owed more than 20 times that when he left New York to live in the state of Georgia," she said.
Bennett's rep calls this a "historical child support case" and plans to hold a press conference on Oct. 31 at 11:30 a.m. in New York City to shed light on the money Bennett claims she is owed.