Lisa Kudrow: I Had A Nose Job So I Didn't Look 'Hideous'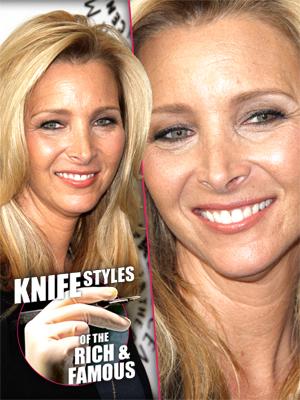 Article continues below advertisement
"That was life altering. I went from, in my mind, hideous, to not hideous," she told the Saturday Evening Post.
Now guest starring on the hit TV show Scandal, Kudrow said the surgery was done on the DL.
"I did it the summer before going to a new high school. So there were plenty of people who wouldn't know how hideous I looked before. That was a good, good, good change."
Is high school too early for a nose job? Tell us what you think in comments.