Michael Lohan: My Daughter Lindsay Has Not Fallen Off The Wagon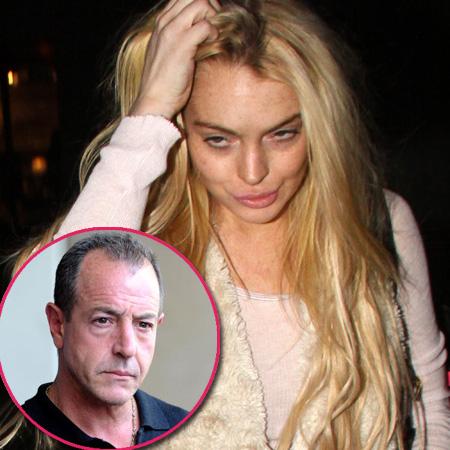 Lindsay Lohan doesn't have the best track record, so when she was spotted reaching for a bottle of wine and then missed her flight red flags went up about her falling off the wagon but her father Michael exclusively told RadarOnline.com that she is still sober.
"Oh my God. The story is ridiculous," Papa Lohan said about his 27-year-old daughter.
"First of all, I've never known Lindsay to ever, ever, ever have a glass of wine," he continued.
Article continues below advertisement
Michael adamantly defended Lilo , saying that after her 90-day court-ordered rehab stint she is not drinking again.
"I've seen and speak to Lindsay constantly and every time I do, she is of clear mind and by no means do I have any suspicion of her relapsing in any way."
While it has been reported that Lindsay got rid of her sober coach, Michael tells a different story.
"She has her life coach AJ with her and that's the same thing as a sober coach. Her sober coach from Cliffside lives in LA so they aren't living with her in New York City anymore."
Michael also dismissed the reports about Lindsay being "insanely belligerent" at a NYC hotspot.
"Maybe she goes out at night but who doesn't?" he said. "She's up in the morning and she's doing the right thing."
A rep for Lindsay told Extra that she "continues to succeed in her recovery," and they dismissed the criticism.
"The photo does not show Lindsay consuming any alcohol and could easily be misleading as her purse is also in the photo."
As for missing her flight back to New York, a source close to Lindsay said that she was desperately trying to find a private plane to take her across the country, making calls to her wealthy friends to fly her to the east coast.
Extra reports that she spent the previous week in Los Angeles "taking meetings on several high-profile film projects."