Exclusive
Kim & Kanye's Romance: 'She's Sad, He's Preoccupied -- And They're Not Happy Together,' Body Language Expert Reveals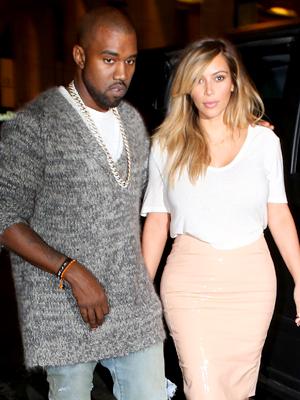 Article continues below advertisement
"Kim, who loves the press attention, is never seen smiling around Kanye. In fact, she looks sad. On the occasion she does try to eek out a smile, it is not genuine."
But it's not just Kim -- Dr. Glass says West's body language is equally as telling.
"Kanye usually looks away or in the opposite direction when he is near Kim," Dr. Glass said.
"He doesn't stand close to her and often looks preoccupied and disconnected from her."
And as a couple, Dr. Glass thinks there are no signs of affection and neither of them appear happy.
"They often lean away from one another, which is not a great sign, and there are no signs of affection between them," she said.
"They don't seem happy to be around one another."
Do you think Kim and Kanye are happy together? Sound off in comments below...