Pacific Palisades Honorary Mayor Jake Steinfeld Announces $1,000 Flag Contest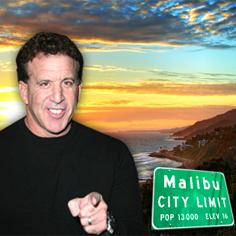 The great Jake Steinfeld, recently named the honorary mayor of Pacific Palisades, Calif., has undertaken a new (tongue-in-cheek) task: annex Malibu to the Palisades!
The Brooklyn-born fitness icon said he's debated between "Palibu" or "The Malisades" for the renamed area, and he's putting his money where his mouth is when it comes to the new town's flag.
The Body By Jake star said he'll personally donate $1,000 to the person who designs the best flag for the new area, saying that once Pacific Palisades has its' own flag, the possibilities are endless.
Article continues below advertisement
The flag contest will run through Jan. 21, 2014, and each person may submit up to 10 designs as entries.
For more details, go to MayorJake.com.