Exclusive
CeeLo Green Could Cop AMAZING Plea Bargain -- Jail Time Avoided, Drug Education Classes Instead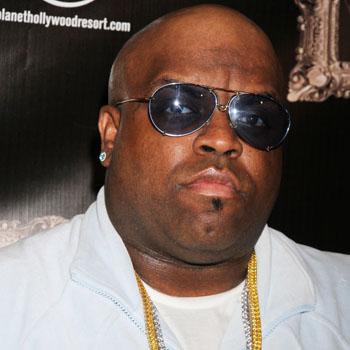 CeeLo Green, the singer and star of The Voice, will escape a four-year prison sentence if he accepts a plea deal being thrashed out between his legal team and prosecutors, RadarOnline.com has exclusively learned.
The 38-year-old has pleaded not guilty to a felony charge of giving the drug Ecstasy to a woman who had also accused him of sexually assaulting her after a night out in Los Angeles last year.
Article continues below advertisement
"But if CeeLo decides to plead out, he will not face any jail time and the charge will be reduced to a misdemeanor," a source with knowledge of the negotiations told RadarOnline.com.
"It would require him to attend drug education classes and narcotics anonymous meetings. It's a deal that's on the table. It's likely the case will never go to trial."
Added the source, "From the outset, CeeLo has been very cooperative with the Los Angeles County District Attorney's Office and he does not have a criminal record, which would help him in the event of any plea deal."
Green, whose real name is Thomas DeCarlo Callaway, appeared in court Oct. 21 to be arraigned on the sole charge of furnishing a controlled substance.
At the hearing, prosecutors' recommended to the judge to set his bond at $30,000 -- a move that was agreed to and he was ordered to return to court on November 20.
According to the district attorney, reality star Green slipped the drug to a 33-year-old woman while they were having dinner on July 13 or July 14, 2012.
They later went back to her hotel, prosecutors have alleged.
A Los Angeles Police Department statement, obtained by KTLA, detailed how the woman told police Green sexually assaulted her at the Luxe Hotel after the dinner.
The Los Angeles Times reported the woman said she woke up naked in bed with Green in her room.
However, prosecutors concluded there wasn't enough evidence to take the rape accusation to court.