Exclusive
Two For The Price Of One! Ex-RHONJ Star Caroline Manzo Wants Smaller Boobs After Daughter's Successful Plastic Surgery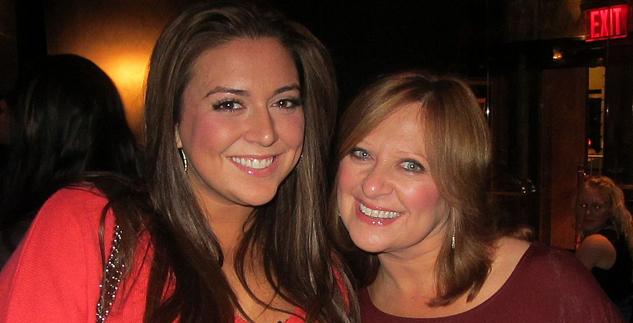 Inspired by her daughter's recent breast reduction, Caroline Manzo wants to go under the knife again.
The ex-Real Housewives of New Jersey star is now looking into having the same procedure done, Lauren Manzo told RadarOnline.com in an exclusive interview.
"Although my mom was completely against me getting the breast reduction, she is amazed with how well everything went and now, she wants to get one," Lauren revealed.
Article continues below advertisement
Under the care of New Jersey cosmetic plastic surgeon Dr. Robert Zubowski, Lauren went from a G to a C cup earlier this year, as we previously reported.
"The recovery was painless, so now my mom wants to get it done," Lauren said.
"She has always had big boobs like me, but now that my back problems have disppeared, my mom is seriously considering it."
Lauren, who also underwent lap-band surgery in 2011, decided to get her recent breast reduction because her boobs no longer fit her thinner frame.
"After the lap band surgery, I thought my boobs would shrink, but they didn't. G-size boobs don't work on a smaller frame, so I decided – against my mom's wishes – to get the reduction," Lauren revealed.
"I'm so happy and glad I got it done. I've wanted the surgery since I was in high school," Lauren said, adding that she had a "G" cup bra size as a freshman.
Despite going under the knife several times, Lauren insists she's done for now.
"I'm not addicted to plastic surgery. I've never had Botox or any skin treatments done. Never say never, but I don't think I'll get anything done again until after I have kids," she said.